Welcome to Linda L. Sullivan
– Quality Educational Services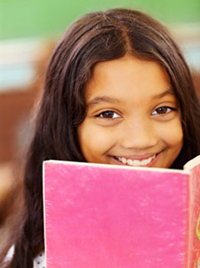 Linda L. Sullivan – Quality Educational Services offers a
full line of services for the identification and remediation of Specific Developmental Dyslexia and other related disorders
. Additionally, as a Licensed Professional Counselor, Linda provides a
full spectrum of counseling services.
This business is made up of one extraordinary person, Linda L. Sullivan.
Well experienced in Dyslexia education and the identification of individuals with this learning disability, Linda has been working with students, teachers, and parents for over 25 years. Please take a moment to learn more about Linda's education and experience in the
about Linda section
of the site.
Linda offers workshops for school districts, education service centers and individual schools for the remediation of Dyslexia using best practices to help children learn using their strengths rather than their weaknesses. She also conducts workshops for the identification of Dyslexia.
Linda strives to provide opportunities for persons with Dyslexia to achieve their fullest potential as youngsters, students and adults. She provides individual Academic Language Therapy for students using an Orton-Gillingham multisensory curriculum – Multisensory Teaching Approach (MTA).
Linda L. Sullivan – Quality Educational Services is based in the Dallas, Texas area, but travels to provide onsite training as requested.
---
Call
972-224-6766
or
contact Linda online
for more information, or to request her services.
---
Linda L. Sullivan – Quality Educational Services
Linda serves all of Texas, including: Dallas - Fort Worth Metroplex, DeSoto, Arlington, Irving, Mesquite, Plano, Austin, San Antonio, Houston, San Angelo, Tyler, TX and beyond!