Meet Linda L. Sullivan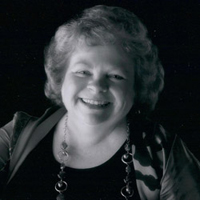 Linda L. Sullivan is a Licensed Dyslexia Therapist and a Licensed Professional Counselor in the state of Texas. She holds a Bachelor's degree from Southern Methodist University in Education of the Hearing Impaired and a Master's degree from Texas A&M – Commerce in Counseling and Guidance.
She has been involved in the field of Dyslexia for more than 32 years as a private therapist, public school therapist, teacher trainer, assessment specialist and private counselor. Trained under Margaret Taylor Smith and Edith Hogan in 1985-87 as an Academic Language Therapist, she is a founding member of the Academic Language Therapy Association. In 2006, she received designation as a Qualified Instructor of Multisensory Structured Language courses at Southern Methodist University in Dallas, Texas and teaches the Multisensory Teaching Approach (MTA) curriculum, written by Margaret Smith.
Additionally, Ms. Sullivan is a private psychoeducational assessment specialist diagnosing Dyslexia and related disorders.
Traveling throughout the state and even to Alaska, Ms. Sullivan has provided training to well over 1,000 teachers through her MTA workshops. She also provides assessment training and staff development to school districts and education service centers throughout the area.
Noted for her knowledge, wit, energetic presentation manner and passion for the subject of Dyslexia, Ms Sullivan is dedicated to helping children overcome their difficulties with the written language by educating children, teachers, schools and society.
Ms Sullivan has recently relocated to Los Alamos, New Mexico where she will transition to life in the mountains as she looks forward to enjoying her grandchildren in retirement. In the meantime, she will enjoy sharing her knowledge of dyslexia with New Mexico while continuing to also provide training in the summer in Texas.
---
Call
214-354-2259
or
contact Linda online
for more information, or to request her services.
---
Linda L. Sullivan – Quality Educational Services
Linda serves the northern New Mexico area, Texas, and beyond!