What is Multisensory Teaching Approach?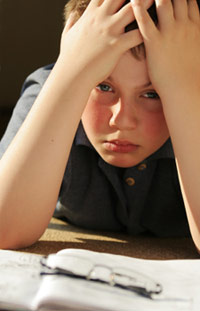 Multisensory Teaching Approach is a program for the remediation of Dyslexia and other reading disabilities. It follows research begun at Texas Scottish Rite Hospital in 1965 by Aylett R. Cox and Dr. Lucius Waites as they developed the Alphabetic Phonics program. This program is an Orton-Gillingham multisensory approach to teaching reading that combines Visual, Auditory and Kinesthetic (or muscle) instruction. Titled Alphabetic Phonics because it is based on the alphabet symbol system, it teaches the science of the written language and addresses reading, handwriting, and spelling.
Margaret Taylor Smith developed Multisensory Teaching Approach (MTA) in the mid 80's as a refined and more "teacher friendly" curriculum that enhances and further develops Alphabetic Phonics by teaching for mastery.
The research of a four year study (Reynolds, V., Vickery, K., and Cochran, S., Annals of Dyslexia, 1987) showed highly significant gains for all remedial students while students in regular classrooms also showed gains.
The MTA curriculum meets all state requirements as an exemplary choice for the remediation of dyslexia. In fact, the descriptors for remediation were based on this curriculum.
Workshops include training in phonological awareness, verbal expression, alphabet/dictionary skills, reading, reading comprehension, reading fluency, cursive handwriting, and spelling. Daily, a demonstration lesson, a practicum lesson and lesson planning are also included.
Districts also use multisensory Teaching Approach (MTA) as the remediation program for students in Special Education with a general reading learning disability as well as those identified as having Dyslexia in Special Education. For that reason, some districts choose to train one Special Education teacher and one regular education teacher per campus/district to serve all children with Dyslexia, as mandated by state law. While students with Dyslexia who are also Special Education students can receive Dyslexia services from a general education Dyslexia teacher (specified in the ARD), districts often find that the number of students needing such services supports the training of a Special Education teacher, also.
Additionally, MTA is an appropriate Response-to-Intervention to use for struggling readers who are not progressing as expected. Thorough teaching of the phonetic structure of the language provides these children with a framework for successful reading and spelling.
Content of Training: Dyslexia Characteristics, Texas Law and Dyslexia, Developing Phonological Awareness, The MTA Curriculum, MTA Daily Activities, Methods of Multisensory Letter Introductions, Oral Language Activities, MTA Alphabet/Dictionary Skills, MTA Reading & Spelling Decks, MTA Reading Practice, MTA Handwriting Practice, MTA Spelling Practice, Verbal Expression Activities, MTA Review Activities, A Daily Demonstration Lesson, Daily Practicum, Lesson Planning, Accommodations in the Regular Classroom, Evaluation.
---
TEACHER TRAINEE CONSIDERATIONS
Teachers attending an MTA workshop should meet the following criteria:
Teachers should have a four-year college degree, preferably in education.
Teachers must be able to demonstrate the ability to use the skills taught in the workshops. The workshop is a full week of learning at a quick pace.
Teachers should have had exposure to the learning different student.
Teachers must be willing to spend time studying and preparing lessons during the workshop and while teaching the curriculum during the school year.
A teacher who has difficulty making correct speech sounds due to an impediment or heavy accent may find MTA to be difficult.
Note: This curriculum requires out of class preparation on a daily basis.
---
CAMPUS CONSIDERATIONS
Each and every campus should be committed to meeting the following criteria for the MTA program to be successful:
Classes should meet 4-5 times weekly for one hour each day. A minimum of 45 minutes is required for the MTA program title to be used and may be necessary due to schedules in middle and high school. If class is not one hour daily, progress will be compromised.
Teachers of MTA classes should have time for lesson planning and preparation daily.
Classes should be limited to a maximum of 8 students. Smaller classes will progress faster.
Classes should meet in a private, rather than a "shared", classroom
Teachers should attend the two follow-up workshops.
Campuses must purchase needed supplies.
Reading remediation (MTA) should be occur during scheduled ELAR class time, since the child is not being successful in the regular classroom with the regular curriculum. Scheduling of students should not remove students from recess, art, music, P.E. or any favorite subject.
Choosing good trainees to send to the MTA workshop will cause the program to flourish.
---
Required Materials:
---
Call
214-354-2259
or
contact Linda online
for more information, or to request her services.
---
Linda L. Sullivan – Quality Educational Services
Serves the northern New Mexico area and beyond!